September's Sneak Peek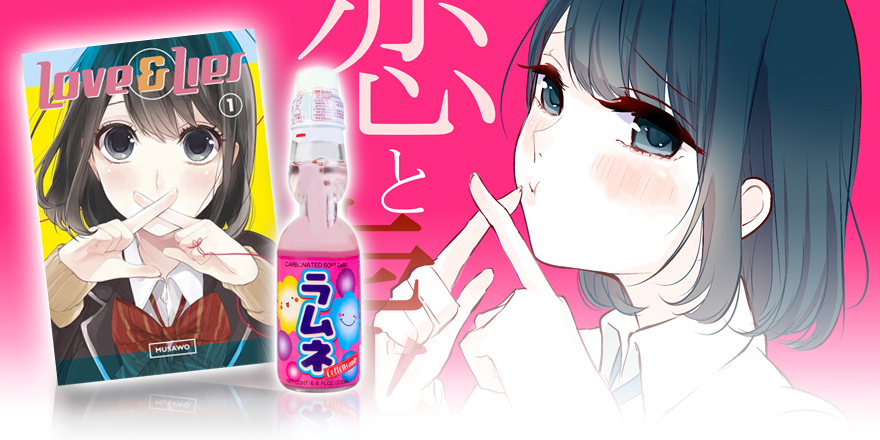 As we head back to school this month, so does our manga! And LOVE and LAUGHTER is in the air! Those are the themes for September's box and we're preparing a care package that is oh-so sweet, sexy, and full of fun. Love & Lies, our featured dystopian manga, brings you a story about passionate teen love, defiance, and sensual humor and is the newest slice of life hit straight from Japan! (Read the summary below.) We're pairing this up with 2 other mystery manga to make you giggle, plus a special, rare Cotton Candy flavored Ramune soda (while supplies last! Blueberry Ramune will substitute), PLUS delectable snacks and treats to satisfy your sweet tooth.
"Love is forbidden. When you turn 16, the government will assign your marriage partner."
Yukari is dull. He doesn't even stand out enough to be bullied – he's just a generally lower-middle-class kid. He's in love with Misaki, the most popular girl in school. There's just one problem: He's 15, one year away from receiving his government-assigned marriage partner. He normally wouldn't have the courage to defy the law, but his sickly classmate Ririna still believes in love, and won't stop goading him into confessing his feelings!