January's Sneak Peek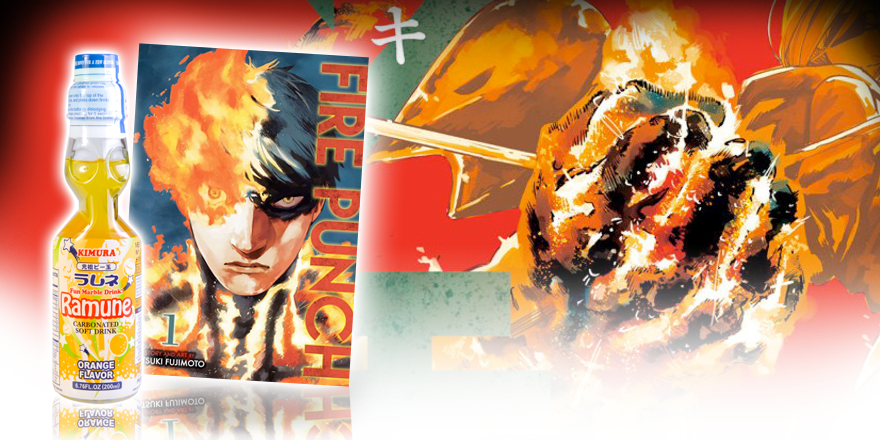 It's a new year, and with it comes a brand new theme: FIRE POWER! We're blasting our way through the cold and bringing the heat with this month's box, featuring a fiery, new manga from Tatsuki Fujimoto. "Fire Punch" will take you on a thrilling ride of mystery and supernatural action! (Read the summary below.) Also included in January's box are 2 more sizzling, Shonen-fueled manga, plus delicious snacks to fit the theme, and a yummy Orange-flavored Ramune soda. Join us January 1st!
"In a frozen dystopia where inhabitants eat flesh to survive, can the destructive powers of fire bring salvation?"
In the not-too-distant past, the Ice Witch blankets the world in snow, starvation, and madness, leading the inhabitants to seek their salvation in fire. With that, an unusual destiny unfolds for two young orphans, Agni and Luna, blessed with the ability to regenerate. But will this ability prove to be more of a curse than a blessing? Orphaned siblings Agni and Luna, like the Ice Witch who cursed their world, are two of the "blessed," humans who hold special abilities. However, not all who are blessed are friendly, and after another of their kind attacks him and decimates his village, Agni fights to survive, vowing revenge.