November's Sneak Peek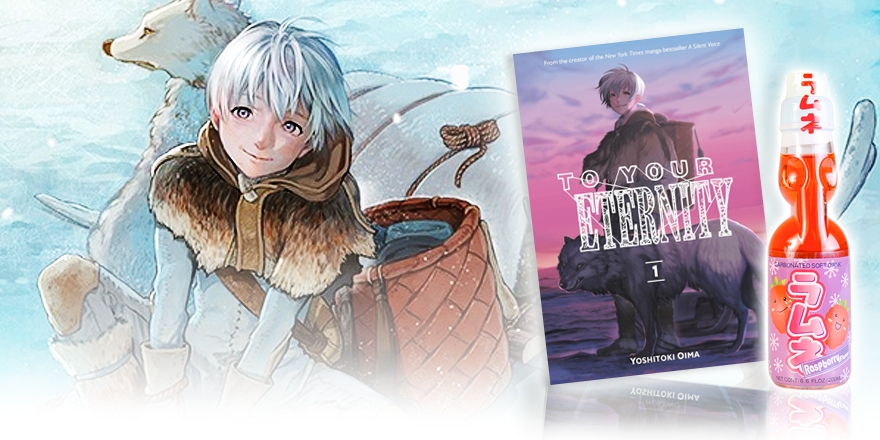 Recently, we launched a giveaway for 2 tickets to "A Silent Voice", the animated movie based on creator Yoshitoki Oima's hit manga. A Silent Voice was listed as a
New York Times
manga bestseller. Now, we'll be featuring Oima's latest release, "To Your Eternity" (read the summary below!) in November's box. The theme will be EXPLORE, and we'll have a box full of mysterious manga plus fun and interesting snacks. You'll even get to try a yummy raspberry RAMUNE! Let the exploration commence. The adventure begins November 1st!
"A new manga from the creator of the acclaimed A Silent Voice, featuring intimate, emotional drama and an epic story spanning time and space..."
A lonely boy wandering the Arctic regions of North America meets a wolf, and the two become fast friends, depending on each other to survive the harsh environment. But the boy has a history, and the wolf is more than meets the eye as well... To Your Eternity is a totally unique and moving manga about death, life, reincarnation, and the nature of love.